"Happiness is the truth." – Pharrell Williams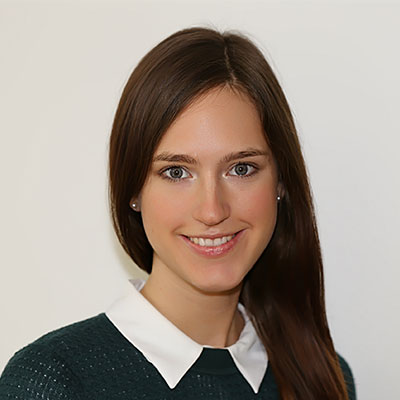 Rebecca Bernsmann
This Business Psychologist and Marketing Studies alumnus (M.Sc.) established the foundations for her later activities in market research during her Bachelor's programme. This is where she is able to best exercise her real love for numbers and her interest in psychology.
At ISM, she has made her mark in the area of Usage & Attitude studies (CONSUMER*DYNAMICS) where her knowledge of consumer psychology has had a really beneficial impact. In her, you will always have a sparring partner for questions on multi-variate analyses, one who masters SPSS with ease.
She is valued equally by satisfied colleagues and clients alike. She also teaches yoga once a week to colleagues and applies this flexibility when tailoring questionnaires, analyses and presentations to suit individual clients. Her motto is "Flexibility is the key to happiness".
rbernsmann@globdyn.com
+49 6172 / 921 325