"No one can whistle a symphony. It takes a whole orchestra to play it." – Halford E. Luccock
At ISM, we are a highly skilled, international team of psychologists, sociologists, political scientists, ecotrophologists, economists and researchers in a wide variety of subjects who are inquisitive and committed to thinking outside the box and going off the beaten track in order to discover new ways to get to the optimum answers to your research questions. We are committed to conducting market research with expertise and passion! Try it yourself:
We are committed to conducting market research with expertise and passion!
We form a highly skilled team of researchers with a wide variety of specialist areas by appointing talents who enjoy developing ideas in an open company culture and thinking outside the box. To do this, we rely on committed people with a wide range of perspectives and experiences – this is how we make a difference for our clients!
In a growth-oriented company, you will work on varied market research questions in a dynamic working environment.
We offer an open, team-based and dynamic working atmosphere where you can shape the future of market research by working innovatively and passionately in an international environment. You will work in an innovative and established company for internationally famous brands with the opportunity to develop your work proactively.
We have created the ISM ACADEMY for in-house training and discussion. Through the ACADEMY, we are in regular contact with internal and external consultants on current issues in market research. We are also a training facility approved by the Chamber of Industry and Commerce to train market researchers and social researchers. We are specifically committed to training market researchers.
As a modern employer, we offer you attractive social benefits and conditions to allow the greatest possible flexibility together with a friendly working atmosphere with flat hierarchies, short decision-making routes as well as a sustainable flexitime system to promote work-life balance.
Current vacancies
Our employees are what makes our company successful. We therefore consider it very important for you to express your personality in an innovative and flexible company and to help shape the company in the future.
Unsolicited applications
If you would like to be part of our multi-disciplinary team to work with us on exciting questions and innovative solutions, we look forward to receiving your application by email.
SENIOR RESEARCH MANAGER
Zur Verstärkung unseres Teams in Bad Homburg suchen wir zum nächstmöglichen Zeitpunkt einen
Senior Research Manager (m/w/d)
Ihre Aufgaben:
Vollverantwortliche Planung, Leitung und Durchführung nationaler und internationaler Projekte – in den Bereichen FMCG, Pharma und langlebige Gebrauchsgüter – von der Auswahl des besten methodischen Ansatzes über die professionelle Durchführung und Analyse bis zur Berichtslegung und Präsentation (überwiegend in Englisch)
Kommunikation mit unseren externen Dienstleistern inklusive Reisetätigkeiten und Supervision der Institute vor Ort
Betreuung, strategischer Ausbau bestehender sowie Aufbau neuer Geschäfts- und Kundenbeziehungen (Neukundengewinnung)
Mitarbeit bei der Betreuung, Pflege und Kommunikation der GLOBAL DYNAMICS-Produkte und deren kontinuierlicher Weiterentwicklung
Ihr persönliches Profil:
Ein abgeschlossenes Hochschulstudium, idealerweise im Bereich Psychologie, Sozial- oder Wirtschaftswissenschaften mit Schwerpunkt Marketing/Marktforschung
Mehrjährige Erfahrung (mindestens 5 Jahre) in der Marktforschung auf Instituts- oder Unternehmensseite vorzugsweise mit dem Schwerpunkt Gesundheits- und Pharmaforschung
Erfahrung in der Kundenbetreuung und Kundengewinnung, sowie Projektleitung nationaler und internationaler Studien im quantitativen und qualitativen Bereich
Sichere Beherrschung der Verfahren und Methoden der ad-hoc Marktforschung in den genannten Tätigkeitsbereichen unseres Instituts
Tiefergehende Kenntnisse im Bereich psychologische Verbraucherforschung, Usage & Attitude Studien von Vorteil
Präsentationserfahrung; auch in Englisch und vor größerem Publikum
Souveränes und überzeugendes Auftreten beim Kunden
Bereitschaft für Reisetätigkeiten
Hohe Motivation, Flexibilität, Leistungsbereitschaft und Eigeninitiative
Sehr gute Englischkenntnisse werden vorausgesetzt, gute Sprachkenntnisse in Französisch von Vorteil
Sicherer Umgang mit branchenüblicher Standardsoftware (bspw. SPSS) und Microsoft Office (Power Point, Excel, Word)
Wenn Sie Spaß daran haben, ein spannendes internationales Aufgabenfeld zu betreuen, bestehende und neue Methoden mitzugestalten und Projekte selbständig zu organisieren, dann sind Sie bei uns richtig. Sie sind kontaktfreudig, verstehen sich als Dienstleister und haben keine Scheu, Präsentationen auch in Englisch zu halten.
Wir bieten Ihnen eine verantwortungsvolle und abwechslungsreiche Position in einem internationalen Umfeld und die Möglichkeit, Ihr Aufgabengebiet selbständig weiter zu entwickeln. Es erwarten Sie ein motiviertes, sympathisches Team und eine kollegiale, angenehme Arbeitsatmosphäre in modernen Büroräumen an unserem Unternehmensstandort Bad Homburg v. d. Höhe.
Wenn Sie sich in dieser Beschreibung wiedererkennen und sich vorstellen können, für ISM GLOBAL DYNAMICS erfolgreich tätig zu werden, freuen wir uns auf Ihre Bewerbung!
Bitte richten Sie diese, inklusive des frühestmöglichen Arbeitsbeginns und Ihrer Gehaltsvorstellung an die nachstehende Kontaktperson.
INTERNSHIP MARKET RESEARCH
Wir bieten regelmäßig motivierten Studenten die Möglichkeit zum Praktikum. Die nächste Praktikantenstelle ist ab Februar 2021 zu besetzen.
Sie bringen mit:
Interesse an Fragestellungen der psychologischen Marktforschung
Grundkenntnisse quantitativer Methoden
Gute MS-Office-Kenntnisse (PowerPoint, Excel, Word)
Gute Englischkenntnisse
Teamfähigkeit und eine selbständige Arbeitsweise
Wir bieten Ihnen:
Fachliche und persönliche Weiterentwicklung
Einarbeitung in anerkannte Marktforschungsmethoden
Ein hochmotiviertes Team und ein tolles Betriebsklima
Praktikumsdauer: 3 Monate
Beginn nach Absprache.
Bitte kontaktieren Sie für das Praktikum
Frau Dr. habil. Anke Möser
Hessenring 89
61348 Bad Homburg v. d. H.
+49 6172 / 921 337
amoeser@globdyn.com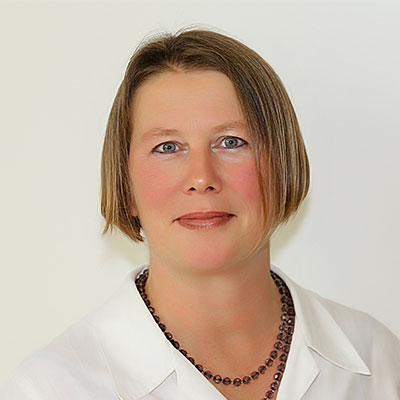 Address
ISM GLOBAL DYNAMICS GmbH
Hessenring 89
61348 Bad Homburg vor der Höhe
Deutschland / Germany