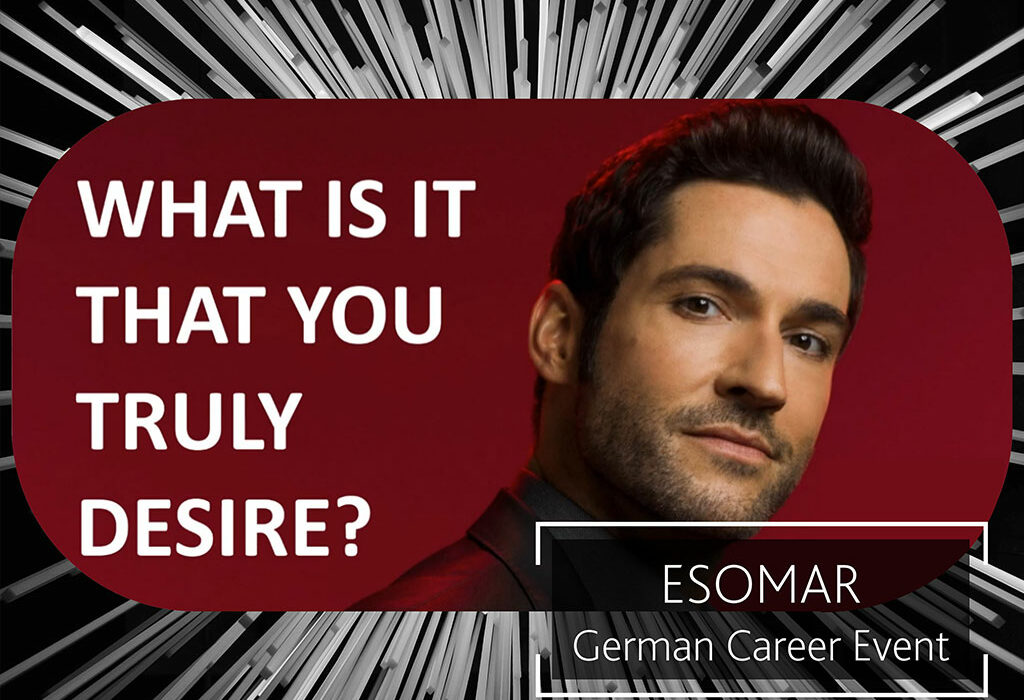 16. November 2021
German ESOMAR Career Event 2021


For the fourth time in a row, the international market research association ESOMAR, in cooperation with the Pforzheim University of Applied Sciences, offered students of business studies the opportunity to experience and discuss current developments in the industry and their implications for the future "job profile of market researcher" based on the experiences and practical examples of seasoned experts.
This year's Career Event was once again held as an online conference, which was attended for the first time by students from the universities of Lucerne and Cologne in addition to those from Pforzheim. The event under the motto Industry meets Talent was moderated by Dirk Frank and Christoph Welter, both national representatives of the association, and Christa Wehner, head of the Market Research and Consumer Psychology degree programme, and brought young academics into contact with potential employers, seasoned market researchers and the future "shining stars" of the industry in the tried and tested manner. After a short presentation of ESOMAR's content and the advantages of a student membership in the "Young ESOMAR Society (YES)" by Dirk Frank, the stage was set for the invited professionals: Michelle Gansle, Vice President Global Strategic Insights at McDonalds, Dr. Frank Buckler, Founder and CEO of SUCCESS DRIVERS as well as Shivani Choksi (IPSOS), this year's winner of the YES Award, the international ESOMAR prize for the best research paper from the junior field. A question and answer session, where the participants had the opportunity to critically and constructively question the numerous suggestions and tips for their own career planning and for deepening their personal skills, rounded off the event.
Read more about the event
here
!
You can watch the presentation by Shivani Choksi here!


Honorary Professor Dirk Frank, Founder and Managing Director ISM Global Dynamics.