"Happiness is the truth." – Pharrell Williams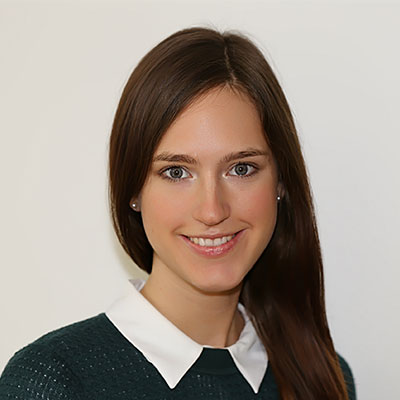 Rebecca Bernsmann
Die Wirtschaftspsychologin und Marketingabsolventin (M.Sc.) legte bereits im Bachelorstudium den Grundstein für eine spätere Tätigkeit in der Marktforschung. Denn hier kann sie ihre Vorliebe für Zahlen und ihr Interesse an Psychologie optimal ausleben.
Im ISM hat sie sich profiliert im Bereich der Usage & Attitude Studien (CONSUMER*DYNAMICS), wo sie gewinnbringend ihre Kenntnisse der Konsumentenpsychologie einfließen lässt. Bei Fragen zu multivariaten Analysen hat man in ihr immer einen Sparringspartner, der SPSS aus dem Effeff beherrscht.
Zufriedene Kollegen und Kunden liegen ihr gleichermaßen am Herzen. Für die Kollegen gibt sie einmal pro Woche Yogaunterricht und für die Kunden werden Fragebögen, Analysen und Präsentationen mit yogischer Flexibilität individuell angepasst. So lautet ihr Credo – Flexibility is the key to Happiness.
rbernsmann@globdyn.com
+49 6172 / 921 325